HOW TO BECOME A REALTOR IN MIAMI
Working in real estate can be a very attractive opportunity for many people, and Miami is one of the premier real estate markets in the United States, if not the world. Becoming a licensed realtor in Miami can mean luxurious Miami real estate properties, high real estate commissions, and an exciting Miami lifestyle. So if you're wondering how to become a realtor in Miami, here are a few tips to get you started.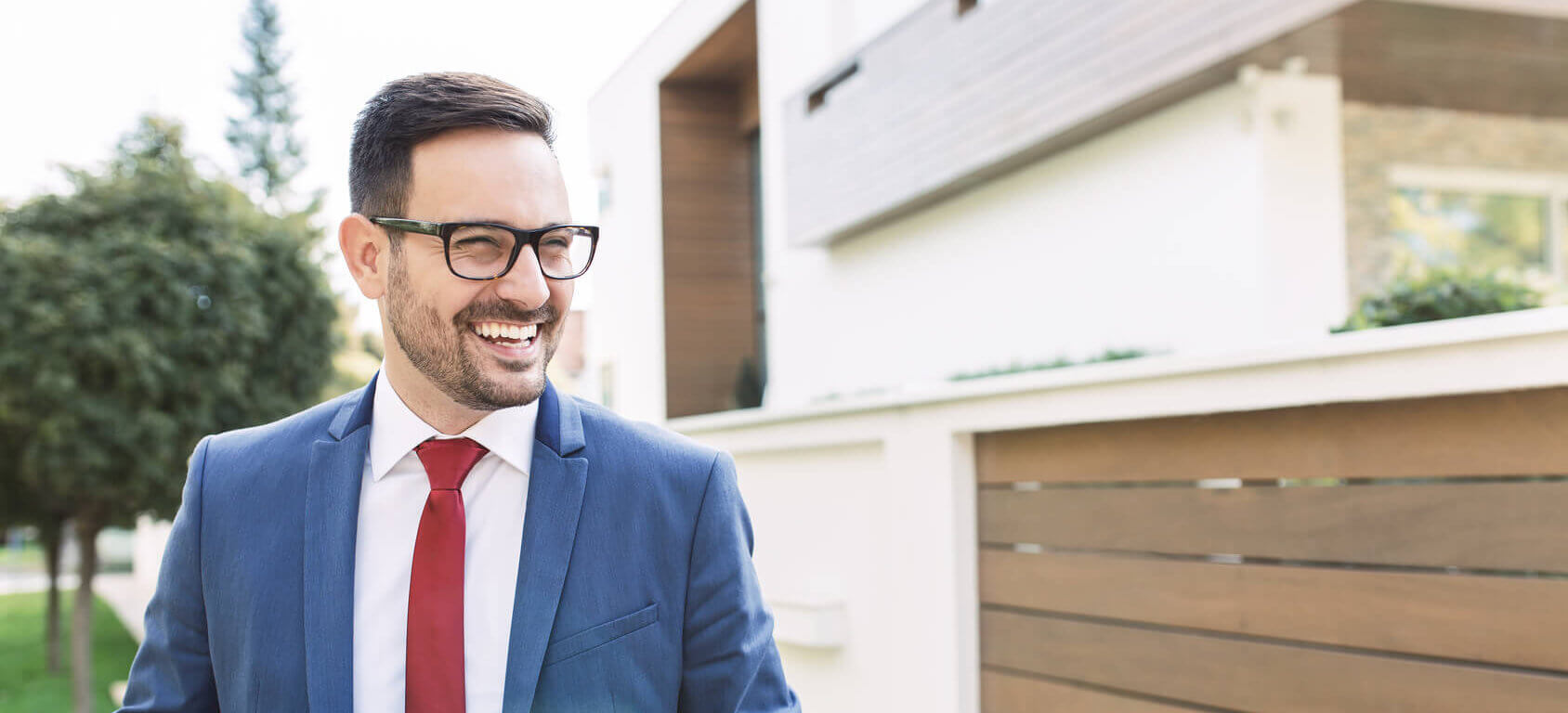 How To Become A Realtor
The first thing you'll want to do before going down the path of becoming a realtor in Miami is to learn a little bit about the industry. We suggest talking to other realtors, reading books and articles, and even watching some Youtube videos like this one. Being a realtor is a great career choice, but just like any other career, it's not for everyone. Once you've learned a bit more about the real estate industry and how to become a realtor, you can then start the process of becoming a real estate agent.
Take A Real Estate Course
If you're truly interested in learning more about how to become a realtor in Florida, you'll have to enroll in a real estate course that is approved by the Florida Real Estate Commission. The course is about 60 hours long and must be completed before you can take a licensing exam. You can complete the course quickly and then study for the exam on your own time so that you can continue to work a separate job as you transition into your new career as a realtor in Miami.
No matter what your location is in Miami, there will likely be a course generally close by. You can find a full list of the approved real estate course locations here.
If you have trouble enrolling in a course, have a disability, cannot find a course nearby, or some other need for an alternative course you can also try to contact the Florida Real Estate Commission or the Florida Department of Business Professional Regulation to get more information.
Cardinal has also had the chance to work with several real estate schools in the North Miami area. If you'd like us to provide you with a referral, just send us an email and we can connect you with a real estate school closest to you.
Complete Background Check
The first thing you will want to do is complete a background check and fingerprinting. The background check and fingerprinting process, or Livescan, must be done through a vendor that is approved by the Florida Department of Law Enforcement. A list of the approved vendors can be found here:
Once completed, the results will be submitted to the Florida Department of Business Professional Regulation. The identity verification items should be submitted about 7 days prior to submitting your license application.
Apply For Real Estate License
Once you've completed a real estate course, the next step in how to become a realtor is to apply for your real estate license with the State of Florida. There are a few steps to complete in this process, but can all be done fairly quickly and at your own speed so that you can continue to work a primary job.
First, you will want to go to https://www.myfloridalicense.com and create an account as you will be submitting your licensing application here. The application will ask you to provide a variety of information including education history, professional history, personal identification information to be used in background checks, and some other general information about you.
If you prefer to submit your application offline, you can go here and print an application. Once you've filled it out, you can send it into the Florida Department of Business and Professional Regulation.
Once received, the application will take anywhere from 3-6 weeks to process. You will need to wait until this application is processed before you can take your real estate exam, so make sure to plan at least 6 weeks out when scheduling your test.
Take the Real Estate License Exam
Once your application has been processed and approved, you can take the next step in how to become a realtor - signing up for the real estate license exam. The license exam is administered by a company called, Pearson VUE. You can find time to schedule your exam here.
Once your exam is scheduled, you will need to show up with a few things. First, you will need two forms of identification. The easiest forms of ID to use are a driver's license or state ID and a passport, however only one of the pieces of identification needs a photo. You will also need to bring the certification you receive from your real estate course and any other information that you may have been provided after receiving your application.
Tests are offered just about every week, so once you're ready to take the test, you should not have to wait long to get signed up. The test consists of 100 questions and requires a 75% score to pass. There is no limit to how many times you can take the test if you don't pass, however, you can only take the test once every 24 hours. The exam also costs $105 to register, so make sure to study or the costs can start to add up. If you're a US military veteran or your spouse is a US military veteran you may be eligible for a fee waiver.
The test will give you your score on the spot, so you will know if you've passed or failed right away. If you've failed, don't worry, many successful realtors do not pass on their first try, it just means you need to study harder and try again. Once you've passed your real estate exam, you can now begin to search for a real estate brokerage.
Find A Real Estate Brokerage
Now that you've passed your real estate license exam and received your license, you will need to work under a real estate brokerage in order to work as a realtor. There are many real estate brokerages in Miami, so you will want to find the one that is the best fit for you. For example, some brokerages take a percentage of all of your real estate commissions in exchange for certain services. Other real estate brokerages, like Cardinal, let you keep 100% of your real estate commissions while still providing a number of real estate services to their agents.
No matter what the best situation is for you, you should contact a number of real estate brokerages to find out more about what they offer and what it's like to be a real estate agent there. If the brokerage sounds like a good place for you to work, ask a few more questions before submitting your application like what the commission split is and if there are mandatory office hours.
Once you've settled on a real estate brokerage to work with, you will just need to activate your license with them. Most brokerages will know the proper procedure to handle this, however, if you're unsure, you can just ask the broker to submit a DBPR RE 11 form which confirms that your license is now active under that brokerage.
Becoming a realtor in Miami is an excellent career option for anyone personable, outgoing, interested in sales, and great with communications. The best part is you can learn how to become a realtor and get your license all within the span of a few months. If you're interested in becoming a realtor in Miami and want more information on how to get started, contact Cardinal for more information or join a 100% commission brokerage like Cardinal today.